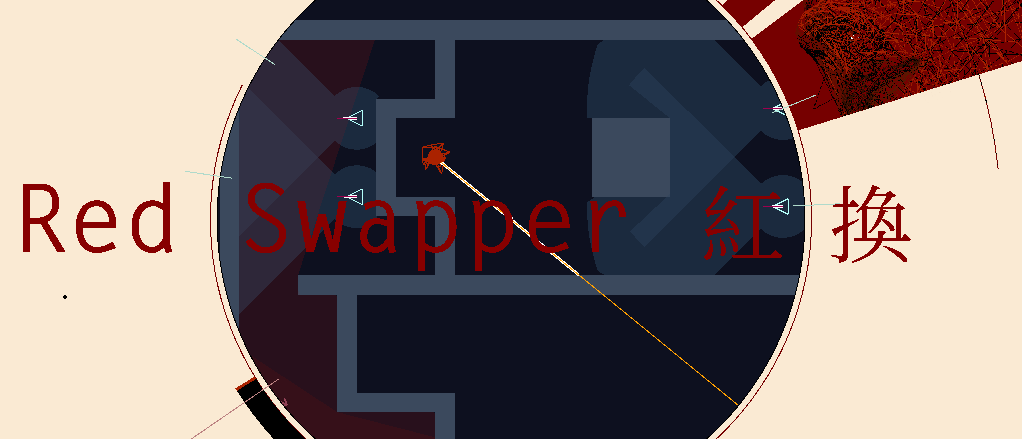 Red Swapper 紅換
A downloadable game for Windows and macOS
Red Swapper 紅換
Red Swapper is a top-down superhot-like stealth game.
Features
Your one and only one ability is swapping with any moveable thing
One hit kill
Anti-anti-aliasing pixel art style, sharp
14 levels
~30 mins playing time
Languages: English / 中文
Credits
Design, Develop, Art: HOU Mai
Music: Resistance - Meydän
3D Model: Guenter Chao
Playtesters: Hao Fan, Fan Fang, Yamiao Liu
The art style is heavily inspired by Kentucky Route Zero
Changelog
0.0.38 - Aug 25, 2020 - Fix some edge case that will cause infinite death loop.
0.0.37 - Aug 25, 2020 - Fix item not being fully cleaned after restart.
0.0.36 - Aug 24, 2020 - Fix checkpoint and restart related bugs.
0.0.35 - Aug 23, 2020 - Initial release
Download
Comments
Log in with itch.io to leave a comment.
i like it but the restart system is wierd... i restarted and got stuck in an infinite death loop
Hi, thanks for the feedback! When did you download the game? I think I did fix that bug yesterday..
Congratulations for the game, the idea and the design are very interesting. Before reaching the third screen I pressed the feedback button and when I returned to the game I had the problem of dying instantly when reviving
OK, I made a update trying to fix that issue. Thanks again for letting me know it!