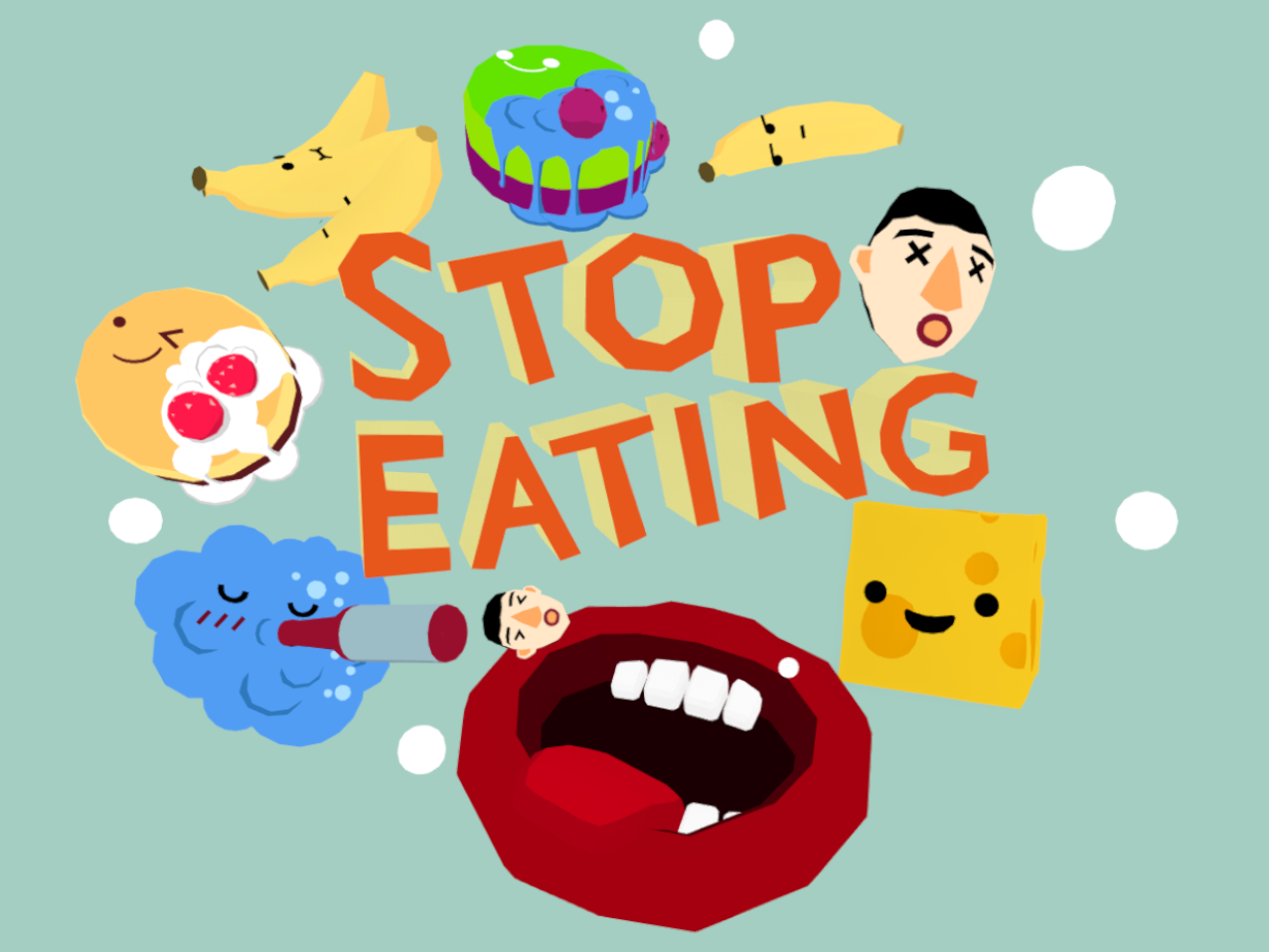 Stop Eating
A downloadable game for Windows and macOS
"Stop Eating is a very strange and very challenging action puzzler that sees you helping a block of cheese avoid being eaten by lots of hungry disembodied heads." - FreeGamePlanet
Your kingdom is dominated by a strange creature 👨.
They roll towards your folks while shouting "food", and kill by their mouth.
Hero, your home depends on you! Save it from the creature and don't become their "food".

Stop Eating is an action puzzle game inspired by the epic stealth game Invisible, Inc. It has 43 levels.
你的王国被什么东西占领了!?👨
他们大喊着"好吃的!"就滚向你的同胞,还把他们塞进了嘴里!
英雄呐,拯救家园就靠你了,可千万别变成他们的"好吃的"啊!
Credits
Musics all by Kevin MacLeod (incompetech.com)
Sounds by lolamadeus, lemonjolly, pfranzen, CraftyIndividual, insanity54, albertomarun, TeamMasaka, MadamVicious, MadamVicious, Counter-gamer, gbengasalu, soundslikewillem from freesound.org
Font: Gaegu by JIKJI SOFT
Design, Art, Programming and some sounds by me
Controls
There're in-game guides.
| | Xbox Controller (Recommended) | Keyboard | Keyboard Alternative |
| --- | --- | --- | --- |
| Walk | Left Stick | WASD | ↑ ↓ → ← |
| Jump | A / Y | Space | Z |
| Drop | RB / RT | Enter | X |
| Restart | Menu / Start | R | - |
| Quit | Back | Esc | - |
| Mute | - | M | - |
| Erase Data | - | Shift + Esc | - |
---
Take a look at a new game I made recently:
Red Swapper: a top-down superhot-like stealth game.
Download
Comments
Log in with itch.io to leave a comment.
Are you a lab.serotoninphobia.info curator? That's cool btw.
Hi, PopSoda. Can't say I'm a curator. I programmed some recent game jam things of the lab.serotoninphobia.info , mainly because the formal curator and programmer Adwards was killed in an accident (this could provide more info). Thank you for reaching me.
Oh! Ok then, are you and zero close friends? Is there any lore in it? Thank you for replying!
Hmm, not very close. We have never seen each other. And I have no idea what he is doing except playing games and making wired things.
Warning! Our video does contain swearing!

We loved the game and our excited to play more. We struggled at the start to understand certain concepts but all in all, had a great time playing it :D
Ha-ha, thank you for the video, really a lot swearing! And yeah, the game's appearance failed to explain the rules very well. And the first several levels still need a lot polishing until they can teaching the rules clearly. Those are lessons I learned for this game, wish I can run it better in my next game.
Thank you for sharing this video and WOW, you finished the first part so fast! You really know how to play this game. It's amazing to see people playing my game in different style. Thx!
Hey! Played a bit of this on my channel!